© Clip Source: AVA at Palm Jumeirah by Omniyat
About Us
Dubai Habitat is a leading real estate company offering prime properties in Dubai to global clients for investment or private use. With 15+ years of experience in the high-end and luxury real estate market, we provide valuable insights and guidance for informed investment decisions. Our diverse portfolio, combined with exclusive local developer relationships, provides unparalleled investment opportunities and customer satisfaction.
We are committed to delivering outstanding results for our clients, and our team of experienced professionals is passionate about real estate and dedicated to excellence. In addition to property management and long/short-term rental services, we provide legal support, foreign payment solutions, and expert mortgage broker services.
At Dubai Habitat, we pride ourselves on being client-obsessed, and we build long-lasting relationships with our clients. Our bilingual team provides services in English, French, Russian, and Hebrew for seamless communication and accessibility to foreign investors. Our dominant local presence gives us immediate access to both on and off-market opportunities in the region, enabling efficient fund allocation and quick moves in a competitive market. Whether you're looking to invest in Dubai, own your dream vacation property, or need any other kind of real estate assistance, Dubai Habitat is committed to helping you achieve your goals.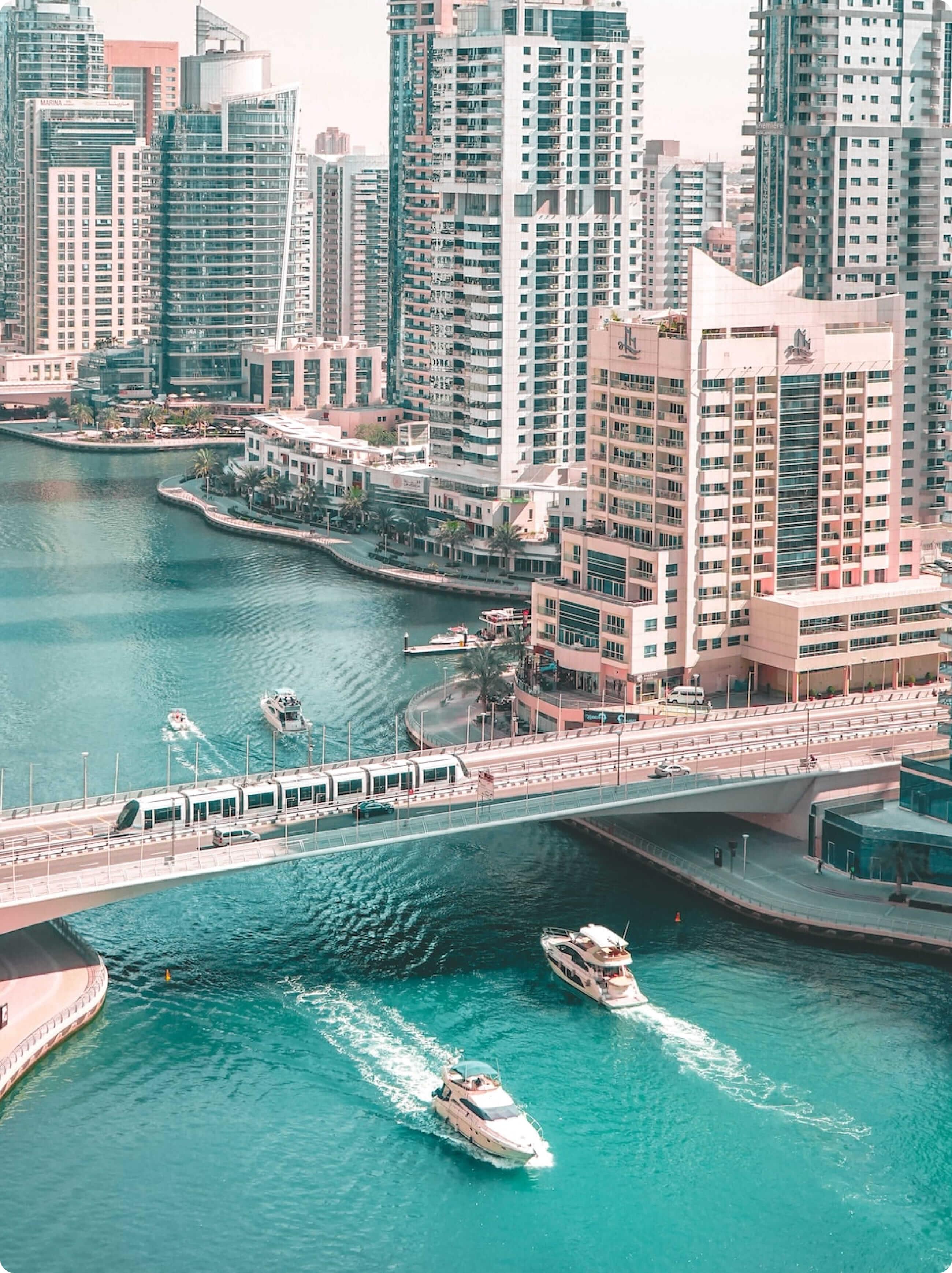 Leadership Team
A global executive with extensive leadership experience, Jonathan brings a strong passion for innovation, commitment to excellence, and analytical mindset to lead our company's strategy and execution. His expertise in building solid relationships with partners and ensuring customer success are key factors driving our growth in the Dubai real estate market.

Jonathan Tadmor

Chief Executive Officer

Joseph has a proven track record of executing successful global real estate deals and holds deep knowledge of the Dubai real estate market. He is recognized for his ability to understand the individual requirements of clients and provide tailored solutions. With a strong reputation in the industry, fueled by his passion for both real estate and Dubai as a city, Joseph is dedicated to finding the best opportunities for our clients.

Joseph Weizman

Chief Sales Officer

With over 15 years of experience in the high-end and luxury market of Herzliya Pituah/Tel Aviv, Shai has built a reputation as the owner of a successful real estate agency, gaining invaluable experience and developing a keen eye for identifying key opportunities. Shai's extensive knowledge of the market and his unique perspective, combined with his passion for real estate, make him an invaluable asset to the team.

Shai Levy

Managing Partner
Why Dubai?
Currency stability

Dubai's Dirham has been pegged to the US dollar for over 30 years, providing a stable and predictable exchange rate for investment.

Safe Haven

Dubai's extremely low crime rate and robust security measures make it one of the safest cities in the world.

Open Doors

Dubai's welcoming and inclusive environment attracts a diverse population and fosters an international outlook, with numerous visas granted each year.

Regulated Market

Dubai's real estate market is highly regulated and transparent in nature, with strict rules and standards, making it a safe and secure investment destination.

Lifestyle Paradise

Dubai offers a distinct and unparalleled lifestyle, consistently ranked as one of the happiest places on earth, with world-class amenities and incredible weather all year round.

Global Connector

Dubai's strategic location as a hub between Asia, Europe, and Africa, makes it a prime destination, providing access to global markets and opportunities.

High Returns

With rental yields averaging 5-7% and high property appreciation rates, Dubai's real estate market offers a solid investment opportunity.

Evolving Cityscape

Dubai has undergone a tremendous transformation in its short history and continues to rapidly develop and expand, offering a unique and dynamic experience.
Would you like to learn more about

Dubai Habitat
We're always here to help. Whether you have a question about our services, need advice about the real estate market in Dubai, or want to schedule a consultation with one of our investment specialists, we're here for you.